Message from ITE President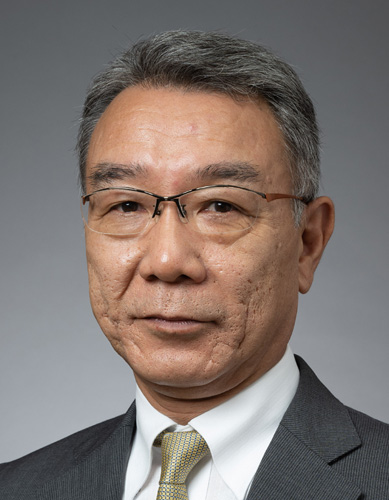 Inaugural Message from the President
Keiji Kodama
Former Senior Director, Chief of Engineering, NHK
I assumed the office of president of The Institute of Image Information and Television Engineers (ITE) at the General Meeting of ITE Members held on May 26, 2023. This is a great honor for me, and I intend to follow closely in the footsteps of former president Makoto Itami by devoting my efforts toward the further development of ITE together with all ITE members.
This year marks the 70th anniversary of television broadcasting in Japan. Originally established many years ago as "The Society of Television," ITE was eventually renamed "The Institute of Image Information and Television Engineers" in line with advancements in various types of media. Today, as technical innovations continue to be introduced in the audio/video and display/visual-expression fields, I believe that ITE has an important and indispensable role to play as an institute covering a broad range of research areas.
ITE covers a broad range of fields, from infrastructure fields such as broadcasting and communications to fields such as video technology, devices and visual expression in relation to video, and information processing and artificial intelligence for enhancing those technologies, as well as human interfaces for accessing these technologies and entrepreneurship for creating businesses. This is why a variety of researchers and companies participate in ITE events to exchange diverse opinions. With these events in mind, I believe that it is our mission to further develop ITE as a forum for academic exchanges spanning a wide range of fields.
From 2020 on, the COVID-19 pandemic has had a great impact on our activities. However, the World Health Organization (WHO) has recently lifted its declaration of a state of emergency and Japan as well has downgraded COVID-19 as an infectious disease to Class 5, the same category as seasonal flu. We need to make this a year for our activities to return to their pre-pandemic level and be revitalized. Through our experiences in holding the ITE Annual Convention online and the Annual Winter Convention in an online/onsite hybrid format, we have come to recognize the benefits of having many researchers interact with each other both in person and in a remote manner. I would like to put this know-how to good use in holding events that members can easily and more efficiently participate in. In addition to holding research meetings and conventions, ITE publishes a journal and transactions in Japanese and English, and I am committed to continuing our efforts in providing up-to-date information and subjects of interest and to disseminate the latest research results. Furthermore, to reduce environmental load and make access and reading more convenient, the plan is to distribute ITE Technical Report consisting of research-meeting presentation materials in an online format from this fiscal year.
We will also continue and strengthen our international activities. These include cooperation between ITE research committees and the IEEE Japan Council as well as plans to interact with the Korean Institute of Broadcast and Media Engineers (KIBME), Keynote speech at the KIBME fall conference, Joint session at the ITE Annual Convention and so on. We will continue to provide a forum for making presentations and holding exchanges at international societies such as by cosponsoring International Display Workshops 2023 (IDW 2023) with the Society for Information Display (SID) in the United States and to build up a network with overseas researchers. In this way, we hope to contribute to the development of researchers with a global vision.
The foundation of an academic society's operations is its membership. Increasing this number is an issue that many societies, including ours, must address. In this fiscal year as well, we will proactively expand our academic-partners system with students in mind and make every effort to generate interest in ITE from an early age. Additionally, I will endeavor together with ITE office team to provide a complete line of beneficial and effective member services.
To all ITE members, I look forward to your active participation and valuable guidance toward the further development of ITE.