Message from ITE President
The Evolution of Image Information Media in Heisei Era and the Future
Kiyoharu Aizawa
Professor
Graduate School of Information Science and Technology
The University of Tokyo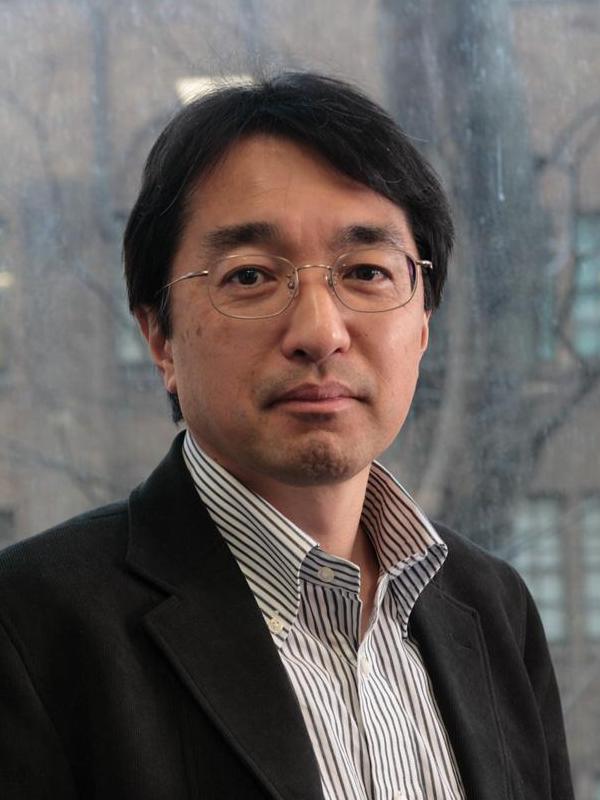 At this time, I am honored to assume the president for fiscal year 2019 of the Institute of Image Information
and Television Engineers (ITE), an academic society with a nearly 70-year history.
Since the time that it was called the "Institute of Television," I have many fond memories of being mentored
by my seniors at ITE in my research presentations and editing and managing work in relation to research groups,
symposiums, and journals and transactions.
I am humbled by this very important position of president.
Today, we are in the age of video. Television, while being the origin of ITE, is also the source of video technologies,
which have continued to evolve in the areas of imaging, transmission, and production as reflected by the launch of
8K video at the end of last year.
The way that people view video has also undergone great change.
In addition to television, people now use all sorts of displays to view video including personal computers
and smartphones. Today, video makes up 80% of all traffic on theInternet, and video content is diversifying
from broadcast video to video in over-the-top (OTT) media services,
social network services (SNS), etc. The video technologies taken up by ITE serve as a foundation for many of
these new services.
ITE provides engineers and researchers with a forum for making presentations, collecting information, and exchanging
ideas and opinions and serves to support this community.
Its specific activities involve (1) research groups, (2) symposiums, (3) journals and transactions, and (4) test charts
(data sets). We can breakdown these activities in numerical form. The number of members as of the end of 2018 was
2,929(225 of which were students) and the number of corporate supporting members was 186.
In addition, there were 781 presentations (excluding duplicates) within research groups over a one-year period
and 293 presentations at symposiums (169 and 124 at the summer and winter symposiums, respectively).
Continuing on, there were99 and 69 papers submitted and accepted, respectively, for ITE Transactions
(among these, 55/35 in Japanese and 44/34in English) and 162 commentaries and other articles published in the ITE Journal.
Finally, there were 38 distributions of test charts sold and provided in 2018.
Research groups are technical gatherings that promote activities in different fields. Many presentations are made within
these research groups. In addition, ITE Transactions on Media Technology and Applications (MTA) in English, though
a relatively young journal launched in 2013, has been completely open access right from the start and has been successful
in devising stimulating special issues.
MTA's Citescore on Elsevier Scorpus has continued to improve reaching 1.0 in 2018, which may be the highest figure among
English-language journals published by information-related societies in Japan.
In addition, the preparation and provision of test charts by these research groups is a major feature of ITE.
These test charts are updated as needed as video technologies evolve.
I believe that the value of ITE lies in "communication." In short, the presentation of research and development results,
the exchange of ideas and opinions on advanced technologies with other like-minded members, and the collection
of information all represent communication that drives ITE activities. This is why ITE provides the aforementioned
activities (1) to (4), which are managed in a sustainable form by groups of volunteers in specialized research committees,
symposium planning committees, journal paper committees, editing committees, etc. This community of people engaged
in"communication" supports the work of ITE.
I believe that ITE can amplify the potential of all its members through such means of interaction.
Those involved in planning, for example, could try promoting a project that would be difficult for any one person
to pursue by making good use of their roles at ITE without any relation to the organizations they belong to.
Or alternatively, by conveying their enthusiasm to the community, they could plant the seeds of an interesting project.
I think it's wonderful to be able to do something that can encourage those around you to participate.
This year, I myself am planning to implement a "traveling board of directors" program as a step toward an open institute.
This would not happen every time, and it would be limited to sites within Tokyo, but in this program, members of the ITE
board would visit a variety of companies or organizations, borrow a conference room at the site visited,
and hold a board meeting.
I am very grateful to the companies who have already accepted our request to visit their workplace for this purpose,
and I am looking forward with great anticipation to future board meetings under this program.