Message from ITE President
Marking the 70th Anniversary of Foundation, Progressing Towards the Future
CHIGONO Akihiko
NHK Executive Director, Chief of Engineering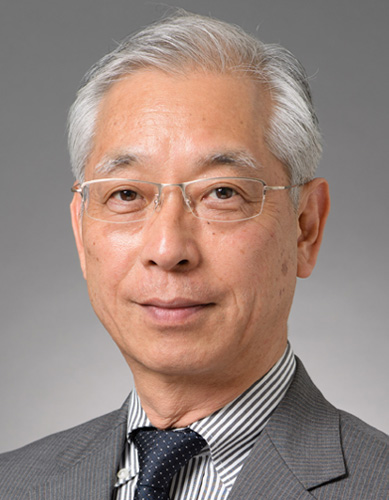 In May of this year, amid the fear that the novel coronavirus (COVID-19) would spread throughout the world, I assumed the office of president of this prestigious academic society. To begin with, I would like to send out words of encouragement to those who have been affected by the spread of the virus and who even today may be battling it from hospital beds. I would also like to express my deep appreciation and respect to all the healthcare professionals who are working tirelessly every day to care for many coronavirus patients at healthcare facilities.
The Institute of Image Information and Television Engineers (ITE) celebrated its 70th anniversary this year on April 1 after being originally founded in 1950 as the Institute of Television with Kenjiro Takayanagi, the "father of television in Japan," as president. It is a great honor for me to be appointed president of ITE in this memorable year. Using my experience I have gained during this past year as president-designate as a foundation to work from, I will continue in my efforts to develop and enhance ITE activities. In this endeavor, I look forward to your gracious support.
Image information, which now lies within ITE's scope of concern together with television technology, has come to penetrate practically all aspects of people's lives beyond the framework of television broadcasting in combination with the explosive spread of the Internet and higher transmission speeds and capacities. Indeed, image information has become essential to social life. Information that we encounter through sight has, from the earliest times of cave drawings, played a vital role in communicating human intentions and passing on human wisdom. In modern society too, image information has contributed to the development of diverse industries while converging with cultural and artistic fields such as book publishing, photography, the fine arts, and movies. Today, we see image information evolving into new forms of media.
Television, for example, has evolved from a Hi-Vision (high-definition) format to ultra-high-definition 4K/8K media, and thanks to network connections, video delivery services provided by over-the-top (OTT) providers can now be enjoyed. At the same time, smartphones and tablets used by a wide range of generations have come to be equipped with high-resolution cameras that enable individuals to disseminate videos reflecting their personal interests and tastes and to form new communities sharing common values in diverse areas. In addition, artificial intelligence (AI) has progressed thanks to dramatic leaps in computer hardware performance and come to play an important role in the analysis of massive amounts of image data. In this way, AI today is spreading to new industrial fields such as autonomous driving and remote agriculture. Likewise, in an environment of teleworking, remote medicine, and remote education that are rapidly penetrating society due to the "corona shock," attention is being focused on the role of image media that is expected to take on even greater value in the post-pandemic era. In the future, as 5G and Beyond 5G communication networks featuring high-speed, low-latency, and large-capacity transmission come to be deployed, next-generation image media in the form of 3D television and augmented reality (AR), virtual reality (VR), and mixed reality (MR) will surely become a familiar part of social life.
To achieve such a future society, it will be necessary for image information and television to merge with new fields and emerging technologies even more than before. When using AI, for example, it will be necessary to consider not only technical issues but also Ethical, Legal and Social Implications (ELSI) at the time of deployment. At ITE, we will be focusing on fields and topics beneficial to researchers in this way and proactively disseminating information through workshops and lectures, the ITE journal and other publications, and events such as the ITE 70th anniversary commemoration conference scheduled for December. In the 2020 fiscal year itself, you can expect an expansion of business activities through a unified effort by ITE headquarters and the eight ITE branches.